Saif Al Arab was established in 1998 as a small retail store that has gradually expanded to large retail business with more than 500 products in stock to fulfill the requirement of our customers..
We believe that long term business relationships are built on trust. It is our policy to be honest and open, providing our customers with quality services at a fair price, whilst also ensuring the sustainability of our business.
With a pleasant commercial reputation and advantages of over 20 years of efforts and development, we have set up our own competitive advantages in the Kuwait's market. Through persistent efforts of the whole staff, we believe our company enjoys great advantages in market, products, scale and prices. We strictly abide by the specifications, follow the business ethics and try best to safeguard our position in Kuwait's market to supply good quality products consistently with customer satisfaction.
We are always ready to serve every potential customer and we'll be glad to do business with them. Any inquiries or orders will be greatly appreciated and given the best attention with a prompt reply.
we have a wide range of welding machines , water pumps , pressure washers , hand tools , garage equipments and much more. Visit our Showroom or search for the desired product and add to quote so that we can provide our best prices to you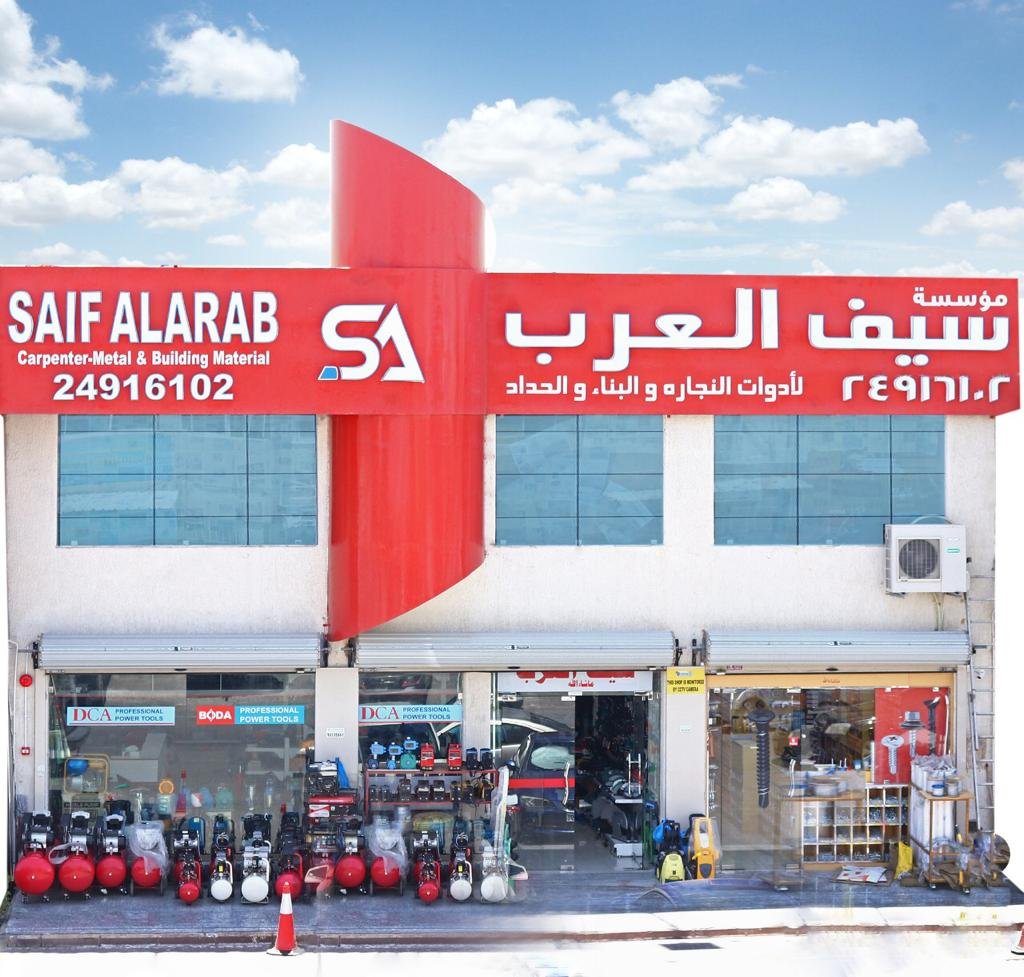 Our Store
Our website displays an extensive range of products. Our organized and efficient staff will be happy to assist you with your purchases.
Our Expertise
Our years of expertise have enabled us to develop high quality products to meet the tough requirements of today's working environments.
Quality Assurance
Our Quality Assurance Guarantee is a commitment to ensure the highest quality product and services to all our customers.
Our Services
With our latest dispatch services, our customers can request for a delivery. Our drivers will get your items to their destination safely and punctually
Customer satisfaction
We always strive to provide the best services at best possible price with highest regards to customer satisfaction.
Contact us
Got a question? Ask us anytime on Whatsapp +965-6090 9581, you may also email us at info@saifalarab.com